Opened: December 12, 1979
Capacity: 20,058 seats
Mascot:
Team Chant:
Draft Beer:
Hot Dog:


Arena Parking: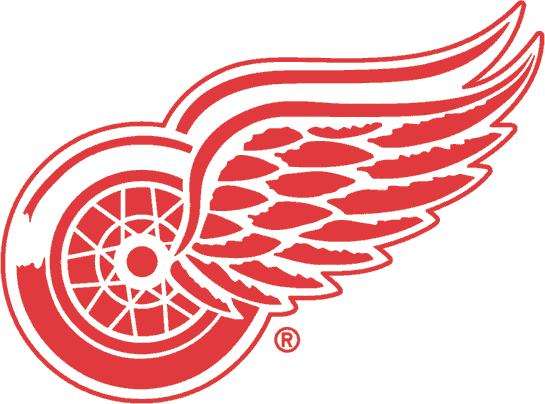 Joe Louis
Arena Address

600 Civic Center Drive
Detroit, MI 48226
000-000-0000
Get Directions
Top Tourist Attractions:
Henry Ford Museum / Greenfield Village
Motown Records Historical Museum
Local Foods:
National Coney Island Hot Dogs, Michigan Cherry Salad, Middle Eastern Cuisine, Pasties, Mackinac Island Fudge, Sanders Bumpy Cake
What They're Drinkin':
Miller Lite, Bud Lite, Bell's Oberon Ale
Fan Resources:
Pocket Map of Detroit
Arena Policy
Arena Parking Map
Local Sports Media:
Detroit Free Press
Detroit News
97.1FM The Ticket
Popular Bar Districts:
Downtown (Old Shillelagh, Detroit Pub, Town Pump Tavern,
Foran's, Centaur, Cliff Bell's)
Royal Oak (Luna, Royal Oak Brewery, Gusoline Alley, Mr. B's)
Pontiac (Liberty Bar, Green Tavern, Sevin Night Club, Tonic,
Tiki Bobs, JD's Key Club, Mill Street Grill)
Mount Clemens (Emerald, The Bank, Orleans, Your Mother's)

Best Restaurants:
Hockey Town Cafe (Sports Bar & Food)
Bad Brad's BBQ (Best BBQ in the City)
Fishbones (Creole, Cajun)
Pegasus Taverna (Greek)
Bangkok Cuisine (Thai Food)

Where To Stay:
Detroit's downtown area is filled with museums, waterfront, history and an excellent nightlife. Be sure to stay downtown and stay central to the action. I would suggest staying at the Ramada Inn Downtown Detroit or the Crowne Plaza Hotel Pontchartrain Detroit. The Westin Cadillac and the Holiday Inn Express are also both excellent hotel choices.
Planning Your Next Trip to see the Detroit Red Wings at Joe Louis Arena?
I've set up this website to help others that are interested in NHL Travel. Below you'll find links for cheap Detroit Red Wings tickets, arena seating charts, local weather, restaurants and hotels ... everything you need to plan a successful trip to Joe Louis Arena.
Compare Prices for
Detroit Red Wings Hockey
Tickets Here:

Click on the following links for Detroit Red Wings ticket availability at each of the top online ticket brokers on the web. Try each link to find the cheapest NHL ticket prices:

Detroit Red Wings Game Schedule
TicketCity.com
StubHub.com
TicketNetwork.com
RazorGator.com
VividSeats.com