Opened: September 9, 2000
Capacity: 18,500 seats
Mascot:
Team Chant:
Draft Beer:
Hot Dog:


Arena Parking: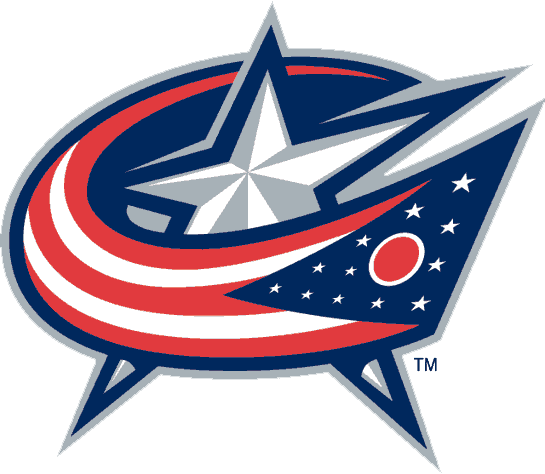 Nationwide Arena
Arena Address

200 West Nationwide Blvd
Columbus, OH 43215
000-000-0000
Get Directions
If you have an interest in visiting the beautiful town of Columbus, Ohio, you should really consider stopping by one of the NHL's most beautiful arena, Nationwide Arena, to take in a Columbus Blue Jackets game in person. The Blue Jackets are quickly becoming a league favorite for many hockey fans, and their brash style of play has made them increasingly successful as the years have passed.

Arriving at the arena shouldn't be too difficult, as the Arena District of Columbus is located right in the heart of the city. Whether you are coming from I-670 or I-71, it shouldn't be too difficult to find your way to the building. The exits to get to Nationwide Arena are clearly marked on the highways entering town, and the building itself is visible from the freeway. You can plan on parking within the general vicinity of the arena, as there are ample parking lots that provide a cheap way to keep your vehicle safe and secure while you are watching the Blue Jackets compete. Public transportation is also widely available as the Central Ohio Transit Authority, or COTA, has many bus lines that will ensure you arrive in plenty of time to see the first puck drop.

Nationwide Arena offers you stylish concourses as well where it is possible to walk through the structure while looking at the scenic Columbus skyline in the process. There are many different features that makes Nationwide Arena truly one of the special places to attend a game in the National Hockey League, but the most spectacular of these features has to be considered the bowl of the arena. The video scoreboard offers the latest technology and a crystal clear picture that makes viewing a delight. There is also an LED board that separates the lower level from the upper level that has interchangeable advertisements as well as out-of-town scores that will keep you up-to-date on all the latest happenings in the world of professional hockey.

All of the excitement during the game will no doubt leave you both hungry and thirsty. This is where Nationwide Arena's wide selection of concession stand fare will come in handy when you are looking for a quick solution. There is more than just your standard stadium favorites, however, as quesadillas and lobster rolls are two of the most delicious items that are offered. Attached to Nationwide Arena is Cotters Restaurant, which offers a casual dining experience that is one of the best in the area. Wiith a great view of the city, Cotters is the perfect place to find a meal either before or after a Columbus Blue Jackets game. Their location is very convenient, and they take reservations for all Blue Jackets home games, so you can rest assured knowing that you will be able to enjoy a nice dinner.

As Nationwide Arena is located right in the center of downtown Columbus, there are many restaurants in the general vicinity of the building that you will want to check out when you are in town. One of the great Columbus sports bars is located right here, as 343 Front Street Tavern & Sports Bar has set up shop on the main artery that runs through the Arena District. With great food and an outstanding atmosphere, you will be amazed at what this sports bar is able to offer you. Ted's Montana Grill is also a great place to go if you are looking for outstanding platters of many different types of food. This is a very busy location, so you might want to plan on leaving yourself plenty of time either before or after the game to get yourself the meal that you desire.

Columbus Funny Bone is a great nightclub that has to go on your agenda for your trip to Columbus. With some of the greatest comedians from all over the world making an appearance at this venue, the Funny Bone provides you with a different nightclub experience that you will most assuredly enjoy. If it is dancing and socializing that you seek, looking into making Halftime Tavern the place to go after you are done watching the Blue Jackets pound their opponents. With some of the best house and rock music that you will find along with a full-scale bar, Halftime Tavern is an absolutely terrific place to find yourself partying until the wee hours of the morning.

Historic downtown Columbus is where you will find a great majority of the points of interest that the city of Columbus offers its visitors. The Ohio Historical Center and Ohio Village by the Ohio State University is a great place to obtain knowledge about the development of the city over time as well as how the state's capitol has influenced the political structure in the state of Ohio. You will also want to check out North Market, which is an open-air marketplace that offers some of the most delectable fresh foods that you can find anywhere. As North Market is such a longstanding tradition within the Columbus community, you will find a great deal of historical relevance when you visit this location.

The Columbus Blue Jackets have used the last few years to really begin their surge up the standings in the National Hockey League. They are quickly becoming one of the most dangerous teams in the National Hockey League, and you can only imagine what is in store for the other teams as the franchise becomes bigger and stronger over the years. With terrific fan support and some of the nicest facilities that you will find in any sports venue, Nationwide Arena embodies what a large-scale sports arena should be.
Planning Your Next Trip to see the Columbus Blue Jackets at Nationwide Arena?
I've set up this website to help others that are interested in NHL Travel. Below you'll find links for cheap Columbus Blue Jackets tickets, arena seating charts, local weather, restaurants and hotels ... everything you need to plan a successful trip to Nationwide Arena.
Compare Prices for
Columbus Blue Jackets Hockey
Tickets Here:

Click on the following links for Columbus Blue Jackets ticket availability at each of the top online ticket brokers on the web. Try each link to find the cheapest NHL ticket prices:

Columbus Blue Jackets Game Schedule
TicketCity.com
StubHub.com
TicketNetwork.com
RazorGator.com
VividSeats.com