Opened: February 11, 1972
Capacity: 16,250 seats
Mascot:
Team Chant:
Draft Beer:
Hot Dog:


Arena Parking: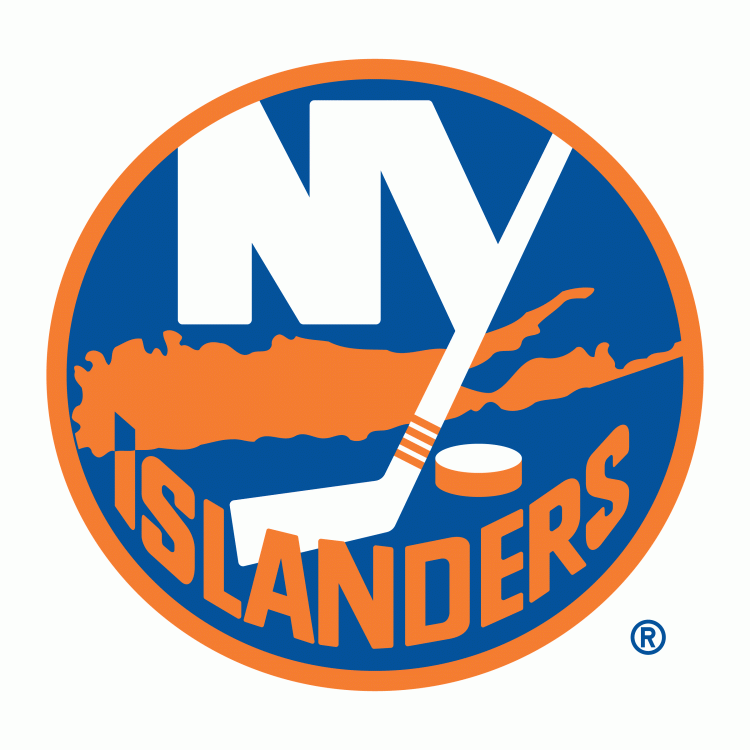 Nassau Veterans Memorial Coliseum
Arena Address

1255 Hempstead Turnpike (State Route 24)
Uniondale, New York 11553
000-000-0000
Get Directions
As Nassau Veterans Memorial Coliseum is located on Long Island, there is little in the way of the traffic congestion that you would find in Manhattan. However, don't be fooled by the quaintness of the building and the surrounding area, as Nassau Veterans Memorial Coliseum hearkens back to a time when the New York Islanders were contending for the Stanley Cup on a yearly basis. Though they are going through a rough patch currently, the Islanders organization provides a very good show for its patrons on a nightly basis. Getting to the arena is relatively easy, as it is located right on the Hempstead Turnpike. Whether you are coming in from the Long Island Expressway or Grand Central Parkway, it is very easy to find your way to this vicinity by automobile. If you would rather use public transportation to get to the game, as many in New York do, look into taking either a bus or a hitch a ride on the Long Island Railroad. Be aware, however, that you will need to take a 5-10 minute taxi ride from one of the local Stations, as the train does not have any stops at the Nassau Veterans Memorial Coliseum.
Once you are inside the arena, you will begin to notice all of the memorabilia located around the vicinity that takes the visitor back in time to showcase the deep history of the New York Islanders organization. There is one main concourse that surrounds the entire building, which is where you will find plenty of concession and souvenir stands. If you are looking to grab a quick bite to eat in order to get right back to the game, Savor Concessions takes care of all your dietary needs by providing you with classic stadium food that is sure to hit the spot. If you would rather sit down and enjoy your meal in a relaxed environment, Doolin's Pub and Bistro 1255 are both available to serve you with different cuisines. Doolin's has an extensive line of available alcoholic beverages, and Bistro 1255 offers upscale dining with traditional Bistro eats.
Would you rather find a local restaurant to get more of the traditional Long Island flair with your meal? There are a couple of restaurants near the Nassau Veterans Memorial Coliseum that provide you with great food and even better service. Champions is famous for their sports-related atmosphere and excellent bar food that ranges from burgers and fries to chicken wings with many different sauces to choose from. You can also admire the sports memorabilia that calls Champions home while enjoying your meal and watching one of their many high-definition televisions that always have your favorite sporting event on. You could also try Ciao Baby, which offers some of the best Italian food that you will find anywhere while offering you a great experience with exceptional ambiance. Napper Tandy's is an excellent choice if you are looking to burn off some of that extra energy that you have after you take in a New York Islanders game.
Napper Tandy's has the looks of a pub from the outside, but once you are inside, you are soon privy to the fact that this is one of the trendiest dance clubs in the entire area. With great drink specials every night and popular music filtering throughout the pub, there is plenty of opportunity to socialize with local Long Islanders. Port Jazz is a little bit more of a laid-back experience than Napper Tandy's, but that doesn't mean that it is any less fun. With your favorite R&B hits of old and new on rotation, the music helps to set off the atmosphere perfectly. Sit back, relax, and enjoy a drink and some dancing at Port Jazz.
If you are looking to fill some time before you make your trip to Nassau Veterans Memorial Coliseum, you might find the Freeport section of Nassau County to be an exceptional place to spend some of your free time. With half-day fishing excursions, sightseeing on local cruise lines, and shops and restaurants aplenty, the Nautical Mile, located in Freeport, is an excellent place to absorb some of the local flavor that Long Island makes available to visitors. You could also make a journey to Sagamore Hill, which is the former home of the 26th President of the United States, Theodore Roosevelt. Sagamore Hill is located in Oyster Bay, which is just a short distance from Long Island, but the trip will definitely be worth it to see where the former President spent the final years of his life after he was no longer President.
The New York Islanders hockey organization offers up some great National Hockey League entertainment for your dollar. A trip to Long Island and the Nassau Veterans Memorial Coliseum will be a valuable journey that you will find to be both enjoyable and awe-inspiring. The Islanders will no doubt be back atop the NHL very shortly, and the Nassau Veterans Memorial Coliseum will undoubtedly be rocking with excitement when they return to prominence.
Top Tourist Attractions:
Empire State Building, Broadway, Time Square
Statue of Liberty, Ellis Island
Ground Zero Memorial, Central Park
Little Italy / Chinatown
Top of the Rock - Rockerfeller Center
Yankee Stadium
Coney Island - Amusements
Circle Line 45St & West Side (boat tour 3 hours around Manhattan Island)
Local Foods:
New York Style Pizza
Nathans Hot Dogs - Coney Island
What They're Drinkin':
Captain's Reserve Imperial IPA, Brooklyn Intensified Coffee Stout, Miller Lite, Bud Lite
Fan Resources:
Pocket Map of New York
New York City Transit System Map
NJ Transit System Map
Arena Policy
Arena Parking Map
Fan Forum:
Local Sports Media:
New York Post, New York Times, New York Daily News
660 WFAN
1050AM - ESPN Radio
Popular Bar Districts:
Manhattan - 2nd Avenue 57 Street to 42nd Street (Sutton
Place, Turtle Bay, Calico Jacks, McFadden's)
Greenwich Village - Bleeker St. (McSorley's Old Ale House-est.
1854, Down the Hatch, White Horse Tavern)
Brooklyn (Radegast Hall & Beer Garden, Spuyten Duyvil, Park
Slope Ale House, Beer Table, The Gate)
SoHo - McDougal Street Hoboken, NJ (Black Bear, Green Rock,
Whiskey Bar, Texas Arizona)

Best Restaurants:
Manhattan's Restaurant Row (located at 46th Street between
8th and 9th) Little Italy ( ... ) Babbo (fine Italian dining) Gramercy Tavern (fine dining) Bouley (fine French cuisine) Union Square Cafe (new American cuisine)
Oyster Bar (seafood)
Tao - 57 St & Madison Ave (Asian)
Harry's Burrito - 71 St & Columbus Ave (Mexican)
Vincent's Little Italy - Hester St & Mulberry St (Italian)
John's Italian Restuarant 12 St between 2nd and 1st Ave Ferrara's - Grand Street & Mulberry Little Italy (Pastry)
Woo Hop & Hop Key - Chinatown Mott St & Pell St (Chinese) Peter Lugers Steakhouse - Brooklyn NY
Planning Your Next Trip to see the New York Islanders at Nassau Veterans Memorial Coliseum?
I've set up this website to help others that are interested in NHL Travel. Below you'll find links for cheap New York Islanders tickets, arena seating charts, local weather, restaurants and hotels ... everything you need to plan a successful trip to Nassau Veterans Memorial Coliseum.
Compare Prices for
New York Islanders Hockey
Tickets Here:

Click on the following links for New York Islanders ticket availability at each of the top online ticket brokers on the web. Try each link to find the cheapest NHL ticket prices:

New York Islanders Game Schedule
TicketCity.com
StubHub.com
TicketNetwork.com
RazorGator.com
VividSeats.com