Opened: October 29, 1999
Capacity: 18,176 seats
Mascot:
Team Chant:
Draft Beer:
Hot Dog:


Arena Parking: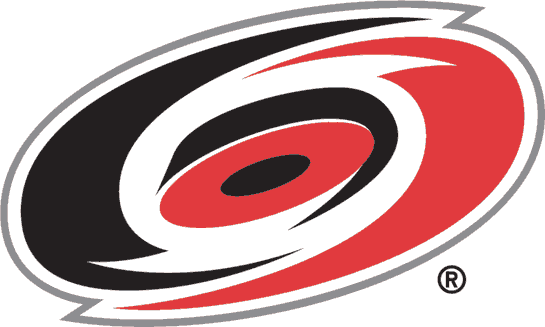 RBC Center
Arena Address

1400 Edwards Mill Road
Raleigh, North Carolina 27607
000-000-0000
Get Directions
In the heart of Raleigh, North Carolina, the RBC Center stands as the home of the NHL's Carolina Hurricanes. Since its inception in October of 1999, RBC Center has served over 18,000 enthusiastic hockey fans on a nightly basis. People from all over North America come to the arena to experience some of the National Hockey League's best and brightest young superstars. The architectural mastery of RBC Center is fully on display from the moment that you drive up to the building.

The first aspect of RBC Center that will immediately attract you to what the arena has to offer is its location right off the expressway. A quick trip on I-40 or US-64 will take you from locations such as downtown Raleigh, Goldsboro, and Fayetteville and put you right on the doorstep of the building. This provides you with an area that is less traffic congested, as the RBC Center itself is built in a non-residential neighborhood. There are a few research and technology building located close by, but for the most part, the area is dedicated solely to the home of the Carolina Hurricanes.

With the multiple concourses greeting you upon entrance, you can easily find your seat and peruse the concession stands and merchandise shops that are available on each level. The main bowl itself has comfortable, roomy seats that put you very close to the on-ice action. From your seat, you also have access to an eight-sided scoreboard complete with video walls that present high definition replays and other arena information throughout the game. An LED board that surrounds the arena is also made available to fans in order to see out of town scores and game stats. If you are lucky enough to secure a club seat, you will have your own video screen with Internet access that you can use throughout the course of the game.

You can't go to a hockey game without indulging yourself in some delectable concession items. Throughout RBC Center, you will find everything from chicken to hamburgers to pizza available at a pretty good price. They also serve alcoholic and non-alcoholic beverages, as well, so be sure to check out those booths. If you are looking for more of a casual dining experience, look no further than the Arena Club Restaurant. With an expansive buffet along with menu items to choose from, most appetites will find something they like at Arena Club. If you like to mill around and socialize with friends during the game, RBC Center has the Bud Light Deck, which overlooks the main bowl of the arena. This allows you to watch the game while still enjoying the personal company of Hurricanes fans.

Raleigh is one of those towns that you absolutely have to explore in order to gain an appreciation for the entire area. In town, you will be able to find some great choices for dining if you are interested in having a more traditional restaurant experience either before or after the game. An old-fashioned American steakhouse can be found on Glenwood Ave. in the heart of Raleigh where Sullivan's Steakhouse stands. With great drink specials and only the best cuts of beef, Sullivan's makes every meal a special one for their guests. For an experience that specializes in a southern dining atmosphere, try The Mint on Fayetteville St. The decor is very modern, but the restaurant itself carries a very welcoming feeling along with it. Many of the finest dishes in the Carolinas can be found at The Mint.

Solas Lounge is one nightspot in Raleigh that you don't want to pass up. With full bottle service and an all-encompassing menu, Solas provides a wonderfully laid-back experience where you can listen to your favorite music while relaxing with locals from around the area. Solas provides outstanding entertainment and is one of the best nightclubs in the Raleigh area. If you are into doing a little dancing after the Hurricanes game is over with, head to Liquid for a night full of entertainment. Liquid recently won Social Magazine's award for Best Overall Nightclub, so you know that you will have an unforgettable experience when you step into this dance club.

The city of Raleigh is special in that it gives you a small-town feel while still remaining large enough to the point where tourists are able to look at the different sights and sounds that Raleigh has to offer. If you are interested in the deep history of Raleigh and the surrounding area, check out Mordecai Historic Park. With beautiful homes and insightful information relating to Raleigh's past, you definitely don't want to miss your opportunity to visit this popular attraction. City Market is another area of downtown Raleigh that is an outstanding spot to visit. With many different shops, restaurants, and even cobblestone streets, City Market gives you many different options for how you can spend an afternoon prior to a Hurricanes game.

RBC Center continues to be highly regarded as one of the best arenas in the National Hockey League. It was beautifully designed and serves as the perfect location for fast and furious hockey action. There are many reasons to see a Carolina Hurricanes hockey game, but bearing witness to how special RBC Center is might be at the top of the list. Don't miss out on your opportunity to take in a Hurricanes game at this special venue.
Planning Your Next Trip to see the Carolina Hurricanes at the RBC Center?
I've set up this website to help others that are interested in NHL Travel. Below you'll find links for cheap Carolina Hurricanes tickets, arena seating charts, local weather, restaurants and hotels ... everything you need to plan a successful trip to the RBC Center.
Compare Prices for
Carolina Hurricanes Hockey
Tickets Here:

Click on the following links for Carolina Hurricanes ticket availability at each of the top online ticket brokers on the web. Try each link to find the cheapest NHL ticket prices:

Carolina Hurricanes Game Schedule
TicketCity.com
StubHub.com
TicketNetwork.com
RazorGator.com
VividSeats.com