Opened: March 16, 1996
Capacity: 21,273 seats
Mascot:
Team Chant:
Draft Beer:
Hot Dog:


Arena Parking: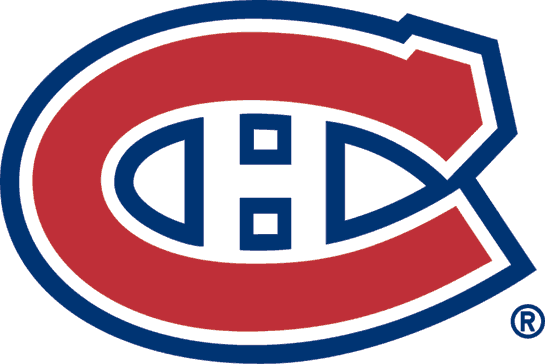 Bell Center (Centre Bell)
Arena Address

1909 avenue des Canadiens-de-Montreal
Montreal, Quebec H3B5E8
000-000-0000
Get Directions
Just off of AUT-720 in the heart of Montreal, Quebec, Canada is a National Hockey League arena that houses one of the best teams in the NHL along with some of the most passionate hockey fans in the world. Bell Center is a multi-purpose facility that mainly serves as the home for the Montreal Canadians. Over the years, the Canadiens franchise has proven time and again that they are consistently amongst the top teams teams in the entire league. With a great mixture of young talent and veteran leadership, the Canadiens are able to play to packed houses every night.

Arriving at Bell Center couldn't be easier, as there are major highways that run all throughout the local area. Autoroutes 10 and 40 are your best bets when coming into town, but you can also rely on Rene Levesque Street to get you around the local area. If you plan on using public transportation, commuter trains are able to take you to Windsor Train Station as well as Central Train Station, both of which can put you right at Bell Center before game time commences. Public buses are also available, and you will want to ride on the orange bus line in order to get you to the building.

The concourses at the Bell Center are definitely not some of the widest that you will come across in your adventures, but there is ample room for people to maneuver without having to worry about bumping into people. The main bowl of the arena is very beautiful and was constructed very well by architects who were put in charge of building Bell Center. There is the possibility to seat over 21,000 Canadiens fans to watch the hockey game, which means that this is one of the biggest building, seat capacity wise, in the entire National Hockey League. With an animated scoreboard and LED screens throughout the arena, you can easily keep up with out-of-town scores while being entertained by the large jumbotron. Concession stands are aplenty at Bell Center, and you won't find much variety outside of the various hot dog stands that have their own particular spaces in the arena. Traditional ballpark delicacies are the norm at Bell Center, however there are a couple of restaurants inside Bell Center, which offer a pleasant experience for anyone looking to take a break from the concession stand lines. La Mise au Jeu Bar & Lounge is open to the public and offers great drinks and food for you to indulge in. Hand-carved meats are the dish of choice in this eatery, and you will certainly find that the beverages will meet your expectations.

Trendy restaurants outside of Bell Center also provide a great place to find a bite to eat before or after you attend a Canadiens game. Club Chasse et PÍche is one of the more laid back experiences in a city that is known for being very particular about their food. At Club Chasse et PÍche, you will get more of a casual dining feel to your service, which can be a welcome treat after the hustle and bustle surrounding Bell Centre. You might also want to try m:brgr, which is a great restaurant to get all of your favorite American classics. They offer you the opportunity to build your own burger or choose from any one of a number of different dinner plates that are offered. m:brgr is one place that provides both high-quality eating along with a great atmosphere for you to dine in.

Good music and great drinks can be found at Loft Club (Le), which is a large-scale nightspot located in downtown Montreal. This is the perfect place to find a good time after you are done cheering on the Canadiens to victory. The music selection has more of an alternative rock feel, and there will be plenty of people at the club willing to dance the night away. Club Opera features their own live DJ so the tunes don't stop at any time during the night. Rue Sainte-Cathrine Oues is the road on which you will find Club Opera, and it is easily accessible by car or through one of the many taxi services that are available in this area of town.

Aside from the Canadiens game at Bell Center, you will definitely want to embark on one of the many all-inclusive tours that Montreal provides every day of the week. With over 200 points of interest throughout the city, the guides of the Montreal City Guided Sightseeing Tour make it very easy to follow along with the entire tour. For the price, you will not be able to find more entertainment value for your dollar than a sightseeing tour of Montreal. You can also take a trip to Old Montreal, which is a section of town that is known for its ability to showcase the history and tradition of this great city. Place Jacques-Cartier is the central hub for everything going on in old Montreal, and you don't want to miss all of the available activities that are made available for visitors of this historic location.

Everyone knows how great it is to be a hockey fan, especially in the country of Canada. There are very few cities around the world that support their sports franchises the way that Montreal shows its support for the Canadiens. Bell Center is the perfect home for this team, as it provides a big enough locale where thousands of eager Montreal fans can see their famed hockey team take the ice. Don't miss the opportunity to have one of the most overwhelming experiences in your life. Take a trip to Montreal to give yourself the chance to see a Canadiens game at Bell Center.
Planning Your Next Trip to see the Montreal Canadiens at Centre Bell?
I've set up this website to help others that are interested in NHL Travel. Below you'll find links for cheap Montreal Canadiens tickets, arena seating charts, local weather, restaurants and hotels ... everything you need to plan a successful trip to Centre Bell.
Compare Prices for
Montreal Canadiens Hockey
Tickets Here:

Click on the following links for Montreal Canadiens ticket availability at each of the top online ticket brokers on the web. Try each link to find the cheapest NHL ticket prices:

Montreal Canadiens Game Schedule
TicketCity.com
StubHub.com
TicketNetwork.com
RazorGator.com
VividSeats.com